by SFS FDM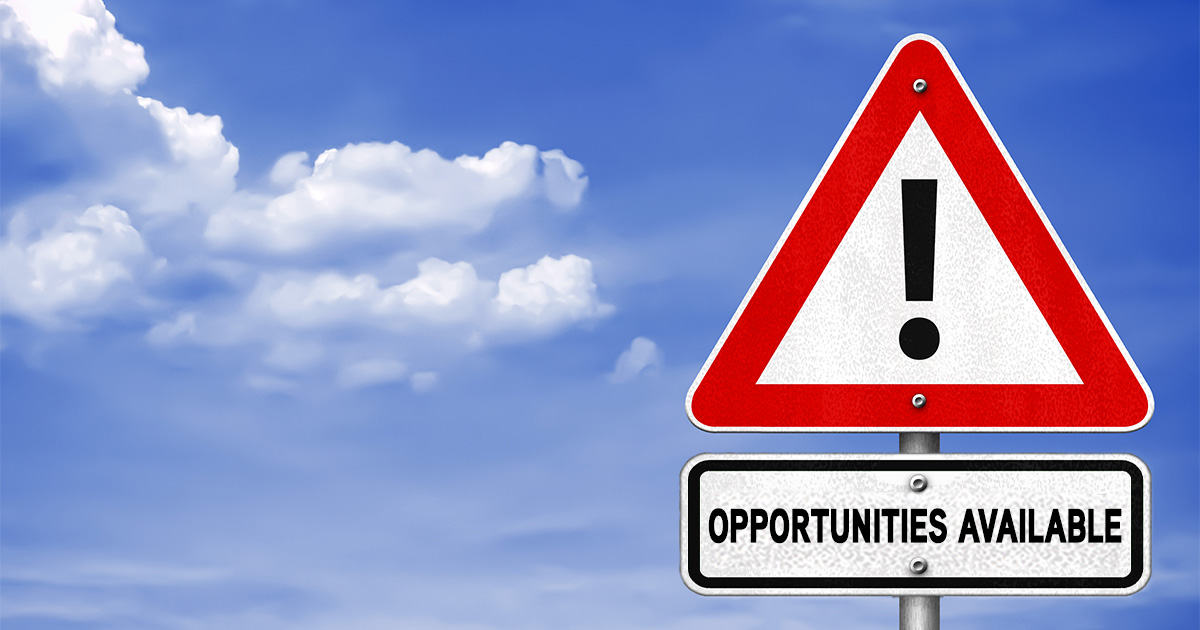 The nature of the "gig economy" means millions of workers have the flexibility to branch out and work in new areas they normally would not have access to. You'll find a perfect example right here! That's because SFS is currently looking for motivated individuals to join us to work as an Independent Merchandising Contractor.
But before we talk about that, it's instructive to take a look at how we got here, and how the current state of the economy can point to a possible way forward for millions of American workers.
Major Disruption
The COVID-19 crisis has been the biggest disruption we've ever seen in our lifetime. Retail workers for brands deemed "non-essential" have been particularly hard hit, sidelined indefinitely through no fault of their own. Many have been struggling to pay the bills, as budgets that were already tight have been stretched beyond the breaking point.
The jobless numbers are reminiscent of the Great Depression, with a nine-week total of 38.6 million Americans filing for unemployment. However, despite all the economic uncertainty, the majority of the lost retail jobs are furloughs instead of outright layoffs. Though it may be of little comfort to families struggling to pay bills right now, on the macro level it bodes well for the long-term strength of the American economy.
Another reason for optimism: there are actually many businesses that are currently hiring. Jobs in healthcare, delivery services, and the home improvement category are leading the way. Other businesses deemed essential have increased hiring. In Chicago, retailers such as Walmart, Walgreens, Target, and Lowe's are looking for full- and part-time employees. In the Dallas–Fort Worth Metroplex area, retailers such as 7-Eleven and Amazon are part of a long list of companies and organizations looking for help.
But for workers who are looking for more dynamic and flexible opportunities, the field of Retail Merchandising may be the right fit. Let's take a look at how it all works.
Is Retail Merchandising the Right Field for You?
The field of Retail Merchandising offers a dynamic and challenging work environment, with the flexibility you need and a schedule that fits your lifestyle. Is the field of Retail Merchandising right for you? See if you can answer Yes to any of the following questions.
• Do you value the independence and freedom that comes with being your own boss? • Are you interested in starting your own business in a dynamic retail space? • Do you need the flexibility to juggle a busy home life with work? • Are you someone who craves variety in their daily work environment? • Are you good with your hands? Do you like building things? • Are you retired and looking for extra income? • Are you a recent or current college graduate interested in hands-on retail and marketing experience?
The Day to Day Life of a Retail Merchandiser
Retail Merchandising involves traveling to SFS client retailers to provide a range of Merchandising and Assembly Services including:
• Category Resets: Changing out old product for new, adjusting shelf heights and retagging. • Inventory: Analyzing a store's products to identify out-of-stock items and process returns. • Promotion Services: Assembling displays and point-of-purchase materials, endcaps and promotional merchandising. • Assembly: Assembling office furniture, outdoor furniture, sporting goods equipment, bedroom furniture, infant furniture, cart corrals, store displays and more
As an Independent Merchandising Contractor, you'll be playing a critical role in the supply chain that literally every American depends on, every single day. You'll be making sure the right products are on the shelves. It's a hugely important job, especially right now when there's so much uncertainty.
You'll get to travel, work with great people, and help shape some of America's most well-known and busy retailer spaces. You'll play a critical role in providing a more interesting and creative shopping experience for thousands of customers nationwide. You'll also be in positioned to take advantage of all the freedom, flexibility and tax advantages that come with working as your own boss.
However, for those who are new to Independent Contracting, be aware that there are many significant differences from traditional employment, primarily in terms of taxes. Here is what you need to know in order to decide if being an Independent Contractor is right for you.
What Do I Need to Know Before Starting Work as an Independent Contractor?
Contract work is at the center of what's become known as the "gig economy." It enables workers to in essence be their own company, working for themselves. You have the freedom to take on as much—or as little—work as you want. In theory, there is no limit to the amount of work you can take on, and the amount of money you can make. It provides greater independence and can be a way to maintain a strong work/life balance.
It also gives you the opportunity to "get your feet wet" with an employer, to give a company a trial run so you can see if working with them is a good fit.
Perhaps the biggest difference between working as an Independent Contractor and traditional employment is taxes. They are not deducted from your paycheck the same way. Instead, it is the Independent Contractor's responsibility to pay their full Social Security and Medicare contributions. Until recently, Independent Contractors were not granted access to unemployment insurance or workers' compensation payments. However, under the newly passed CARES act, they may be eligible. Will this change be permanent? Right now it's too early to tell.
Independent Contractors are required to keep track of their earnings. Their clients will issue 1099-Misc forms detailing your earnings for the year. You will be required to pay taxes based on that form. However, as an Independent Contractor, you can deduct a range of business expenses to lower your total tax bill.
Tax-deductible business expenses for Independent Contractors include: · Car mileage · Vehicle care expenses · Home office expenses · Health care · Office supplies (including computers and laptops) · Mobile phone
It's important to note that tax regulations vary from state to state. Some states don't even have state income taxes. You can find a good overview of Federal Business Deductions here.
Ready to Get Started?
If you've made the decision that working as an Independent Merchandising Contractor would be a good fit, we want to hear from you. Right now, we are looking for hard-working, motivated individuals to fill a variety of rewarding Merchandising roles.
Tired of waiting for your furlough to end? Ready to get back to work? As more and more retailers open up after the COVID-19 shelter-in-place, retailers are going to need talented Merchandisers to hit the ground running. We expect to have a greater demand for Independent Merchandising Contractors. Click the link below to apply.
We look forward to hearing from you.