by SFS FDM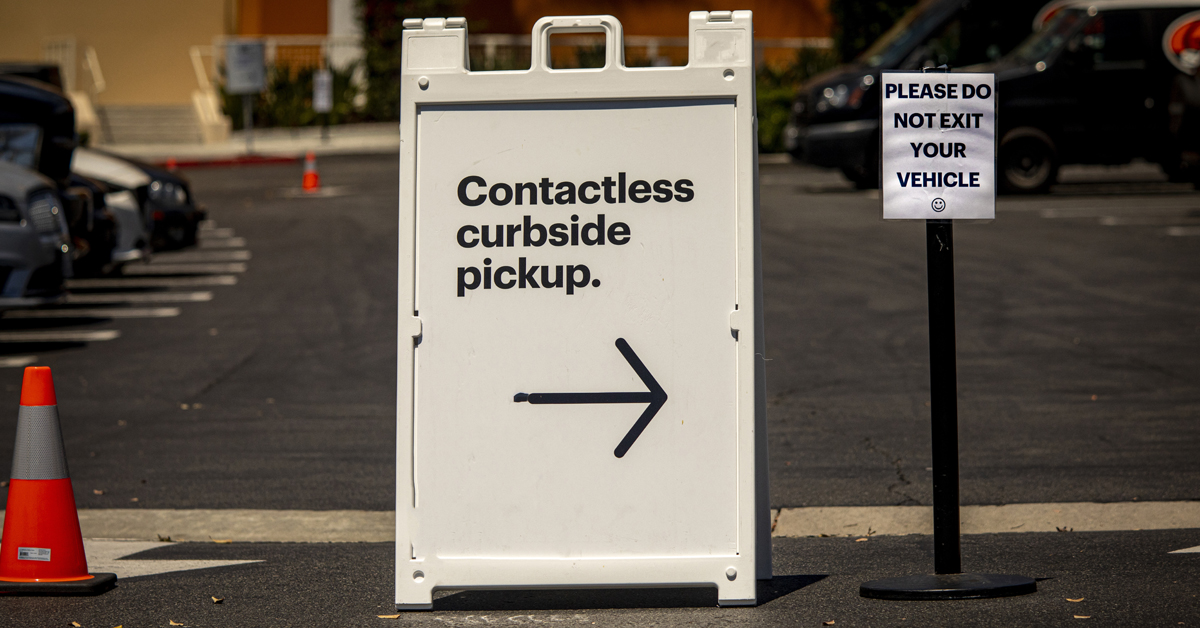 The 2020 Holiday Season is going to be a challenge for everyone—retailers, consumers, and perhaps most of all, retail workers. Holiday gig economy retail jobs—while usually plentiful in past seasons—are not expected to have as many openings this year due to the Covid-19 outbreak and resulting lockdowns.
As of mid-July, 2020, the Covid-19 crisis has left a staggering 51.3 million unemployed. Areas hit the hardest include service industries such as restaurants, bars and theaters.
But not every industry has fallen on hard times. Some gig economy jobs are looking for motivated and ambitious men and women right now!
Do you have what it takes to work as SFS Freelance Merchandisers this Holiday Season? If so, you'll want to keep reading to learn more about this exciting and dynamic opportunity.
Freelance Merchandiser: The Ideal Gig Economy Job?
Working as a Freelance Merchandiser for SFS is an ideal way to earn extra holiday cash this season. SFS is a leading supplier of field services to Fortune 1000 manufacturers and retailers in the U.S. We currently contract over 3 million retail merchandising projects in almost every zip code in the country. Our services are critical to sustaining the retail industry.
There are many advantages to working as an SFS Freelance Merchandiser, including:
Flexible Work: Choose your hours, the projects you work, and your schedule. You have the freedom to be your own boss and set your own hours.
Work-Life Balance: Ideal for retirees, parents with young children and college students, you set your own schedule within a client's window of time, ensuring work will not conflict with other responsibilities.
Be Your Own Boss: As an Independent Contractor, you service as your own boss, with the benefits of tax deductions (gas, travel expenses) for your business.
Unlimited Income Potential: Since you are paid by the project, you can work as much—or as little—as you want. It's your own business, you can grow it how you want.
Dynamic Work: Your work as a Freelance Merchandiser will take you to a diverse range of locations, where you'll be doing hands-on work in an interactive and engaging environment.
Are You the Next SFS Freelance Merchandiser?
SFS offers more than just gig economy work for the Holiday Season. We offer a way for you to reach your full potential as your own boss. We are constantly building a team of dedicated and committed Freelance Merchandisers who strive for excellence, and pay attention to detail.
Our goal is to build and nurture a long-lasting relationship with our Freelance Merchandisers. The sky is the limit…if you have what it takes to succeed.
Is SFS the Right Fit For You?
The field of Freelance Merchandising is not necessarily the ideal fit for people who are looking for a punch-in, punch-out routine. This is a career that is made for ambitious self-starters who are looking for mobility, flexibility and creativity. If you have an eye for detail, a friendly manner, and love to meet new people, this is the work for you.
If you want to make your own hours, with unlimited earning potential, this is the work for you.
If you're looking for a way to make extra cash this holiday season, to pay the bills, necessities, or even just a few extra presents for your loved ones, this is the work for you.
Best of all, we are nearly always looking for new talent. If you have what it takes, you can start your work search right here.
If you're ready for a challenging, dynamic career where you get to be your own boss and make your own success, we want to hear from you!