by SFS FDM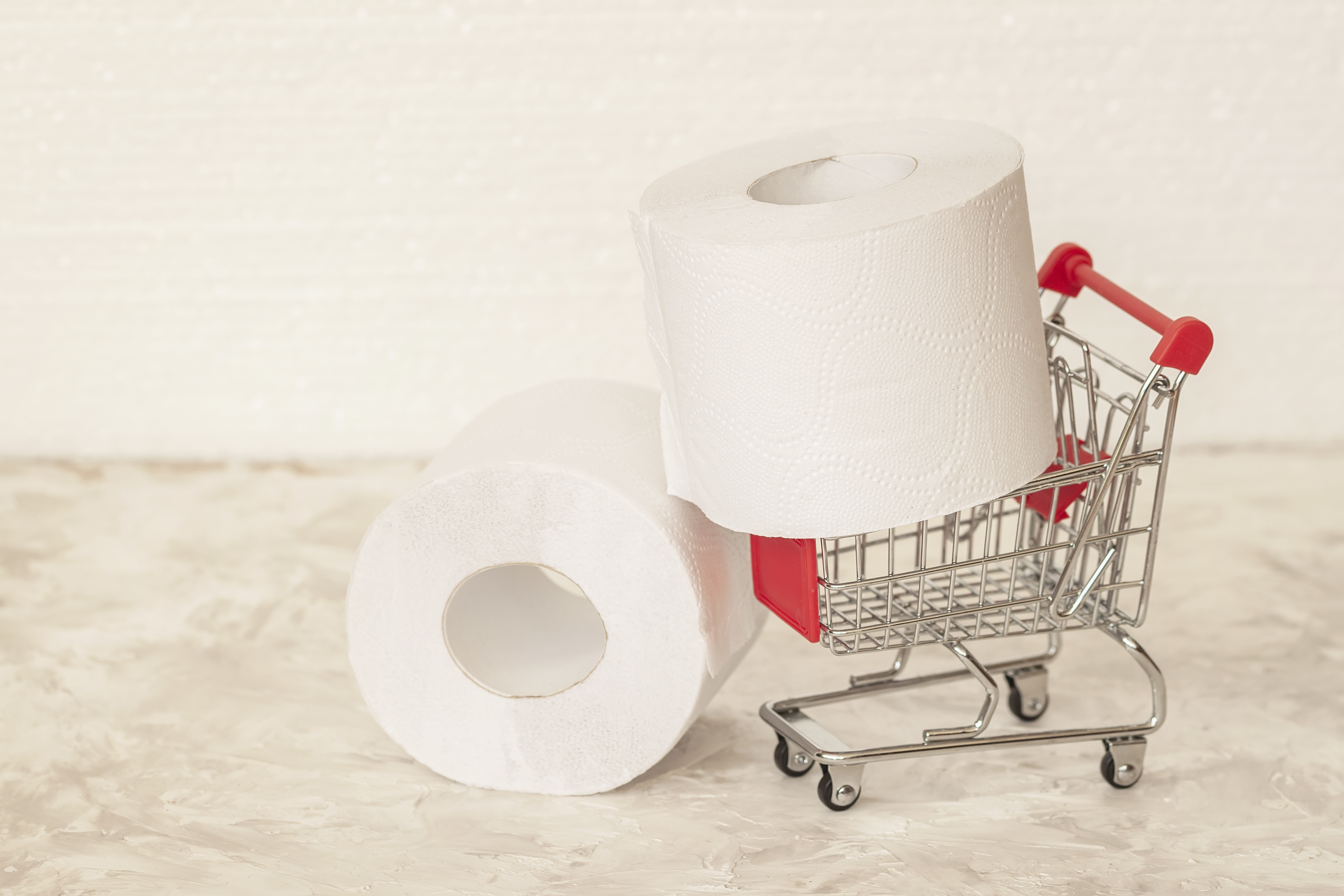 COVID-19 has put a significant strain on the retail industry, with non-essential brick-and-mortar, such as malls, clothing, and toy stores feeling the most acute impacts across the nation. As a result of state-imposed closures, it's predicted that certain brands might be forced to remain closed permanently. Is this "the last straw" for the retail industry? And where does that leave people who are merchandising at retail stores?
Our confident answer: retail is here to stay.
RETAIL WAS HERE WHEN WE NEEDED IT MOST
There has never been such a strong public reliance upon – and gratitude for – "essential retail" stores. Never before have we heard people using the much-deserved term "retail hero." And never before in recent history has America been so keenly aware of the value that retailers bring to their lives. There is zero question as to whether or not essential retailers are here to stay. In fact, essential retail has been predicted to grow this quarter.
Just because many stores are currently closed doesn't mean they don't have a bright future. When America re-opens, many non-essential retailers will likely be flooded with people who have been yearning to go anywhere, including to their favorite stores. And they will probably have a newfound appreciation for the merchandisers at retail stores who help keep the shelves stocked with the items they need and want.
Now, this doesn't mean that every retailer will survive. The pandemic has accelerated some pre-existing trends, like the growth of eCommerce and continued dominance by mega-retailers like Walmart, Target, and online behemoth Amazon. As has always been the case, retail brands need to constantly be adapting to change and maintaining relevancy in order to stay in business.
The "non-essential" retailers that will have the greatest difficulty in the post-pandemic world are predicted to be those who were struggling in the marketplace before COVID-19. For fashion retailers that are already reporting reduced margins to support an expensive footprint while competing with mega-retailers, the re-opening of America may not be enough to achieve the sales they need.
RETAILERS COMING OUT ON TOP
It seems odd to write about retailers benefiting from the challenges of these unprecedented times, but there is no denying that essential retailers have seen increased sales. Let's take a look at which essential retailers are going to come out on top.
THE MOST BANG FOR YOUR BUCK
If you guessed that value and grocery retailers have stolen America's heart during this uncertain economy, you would be right! The United States has been undergoing a record job loss of 22 million over the past few weeks – and that number is predicted to reach 37 million by the end of May 2020. Add the worst GDP plunge ever to skyrocketing unemployment, and it's no wonder so many of us are looking for more ways to stretch our dollars.
Americans are looking for ways to save money – and discount and dollar stores like Family Dollar, Dollar Tree, Dollar General, TJ Maxx, Target, and Big Lots are seeing a surge in spending. Not only do these stores offer value, but they also provide a wide variety of products within their stores. Consumers are flocking to these stores in order to get many of the items they need, at a great price.
Since it is still undetermined when this pandemic will all be over, it is predicted that discount and dollar stores will continue to grow in popularity. Even after we are past the crisis and people begin to regain employment, consumers will likely continue to seek thrifty choices. And why would they stop shopping at the discount stores that have been providing a strong selection at such a strong value? With that in mind, it's clear that merchandising at retail discount stores will retain its importance.
OUT OF STOCK…TEMPORARILY
Grocery stores remain the #1 choice for Americans for their food purchases, but the retailers are struggling to keep their shelves stocked to meet an all-time-high demand. When consumers can't find what they need to stock their pantries in their traditional grocery channels, they are heading to the discount stores – and finding that inventory is still readily available.
Merchandising at retail stores is key to ensuring that "new" customers have a positive experience so that they will continue to come even after goods are more easily accessible. Due to COVID-19 shopping trends, discount retailers are restocking their shelves more frequently than before, to minimize glaring gaps on shelves and make goods easy to find.
Of course, this high demand for larger volume shopping has been putting immense stress on the supply chains and leaving shelves empty at times. People worry that these empty shelves mean products will no longer be available. The reality is, consumer buying patterns have temporarily changed: fear has led to a hoarding mentality, where people buy everything off the shelves before they can be restocked. Rest assured, there are billions of dollars worth of inventory in the pipeline and on its way to stores. And merchandising for retail stores will help make sure they are attractively accessible.
SUPPORTING THE RETAIL WORLD
SPAR Inc is the global leader in retail merchandising. Merchandising at retail stores allows our clients to focus on what matters most: their employees, customers, and safety protocols. When stores have a partner who specializes in retail merchandising, they know that every display and product will be properly taken care of and set up in a way that is appealing and attractive to the customer. For more information about merchandising at retail stores, please visit SPAR.